AMPAL is a yearly international conference which brings together post-graduates from various disciplines within Classics to present and discuss their research in a friendly and informal atmosphere. AMPAL 2013 was hosted at St Andrews by the Postgraduates of the School of Classics. The theme was "Discovering the Unreal" in ancient literature. This publication collects the papers from this conference.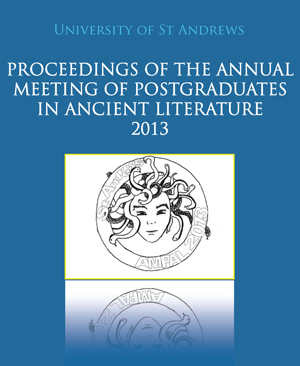 AMPAL 2013
7-9 June, School of Classics, University of St Andrews
Announcements
AMPAL 2015

Update on AMPAL for 2015
Posted: 2015-06-29
More...
2015
Table of Contents
Introduction
Introduction to AMPAL 2015 Proceedings

Sarah Cassidy
Conference papers